Hundreds of people have gathered to protest against plans to build a 112 mile-long (180km) power line across East Anglia.
The network of pylons, from Norwich to Tilbury in Essex, would carry offshore windfarm-generated electricity.
Campaigners said the power should be carried undersea, far from homes as the huge pylons would be "horrible".
National Grid said it would boost "home-grown energy security and progress towards net zero".
Developer ScottishPower plans to bring cables onshore near Aldeburgh.
The line would briefly run underground at the Dedham Vale area of outstanding natural beauty on the Essex-Suffolk border.
The firm has previously said running the entire route underground, or offshore, would cause greater disruption and bump the cost up from £793m to £2bn-£4bn.
About 250 campaigners met at Wortham Ling, Suffolk, for a question-and-answer session.
Christine Murton, 56, who has lived in the village for 22 years, said: "We're literally living in nature here and now they're going to completely industrialise it; it makes me heartbroken."
She said it would have a "devastating impact on the Waveney Valley and the entire 180km".
"We feel like we're being thrown under the bus here in East Anglia."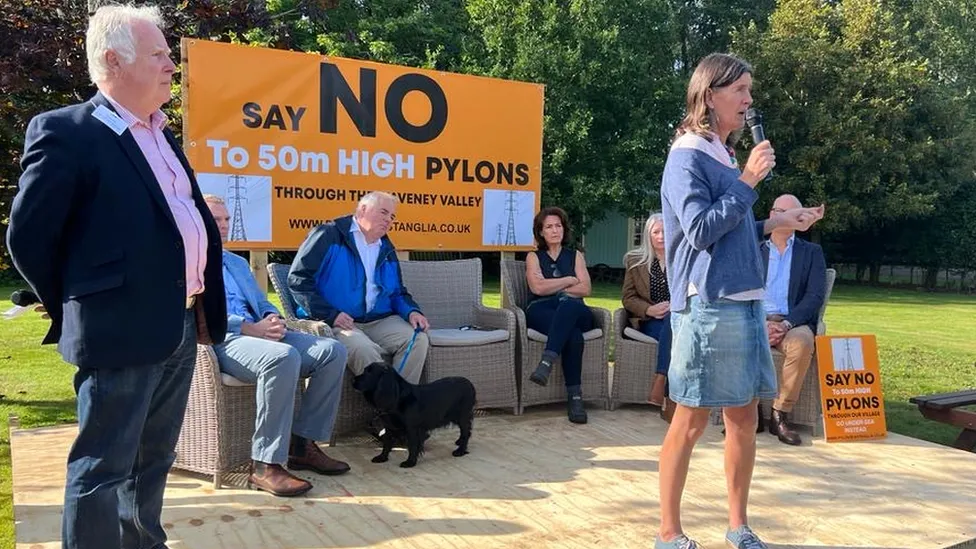 Rosie Pearson, from Essex, Suffolk and Norfolk Pylons Action Group, said it was not against offshore wind energy "but it has to be transported in a green way".
She said an offshore grid would be cheaper and cause much less damage but the group did not feel listened to and "if a project goes ahead, we need full compensation".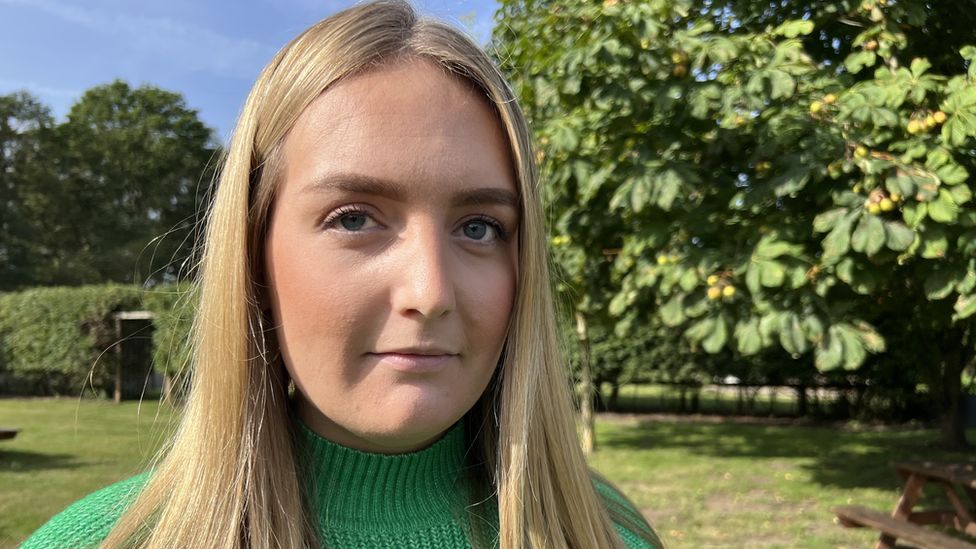 Annie Murton, 24, who grew up in the area said: "It's just horrible, this whole area is being completely destroyed by these huge pylons, it's just disgusting it's allowed to be OK."
Karen Fisher from Forncett St Peter, Norfolk, said: "It's destroying the mental health of people who are worried about the effect of having these pylons close by and the effect on nature."