Former staff members have held a protest over the sudden closure of a leisure centre and sports park.
The GL1 building and Oxstalls Tennis Centre were closed on Friday after charitable trust Aspire, which was running the buildings on behalf of the council, went into liquidation.
The trust said it had faced challenging conditions over the years.
A former swimming teacher at the protest said people would "suffer" as a result of the closure.
"Every day that this building remains shut is putting people out. It's just not fair," said Sydney Curtis.
"People are going to suffer because of this. It breaks my heart to think about it," she added.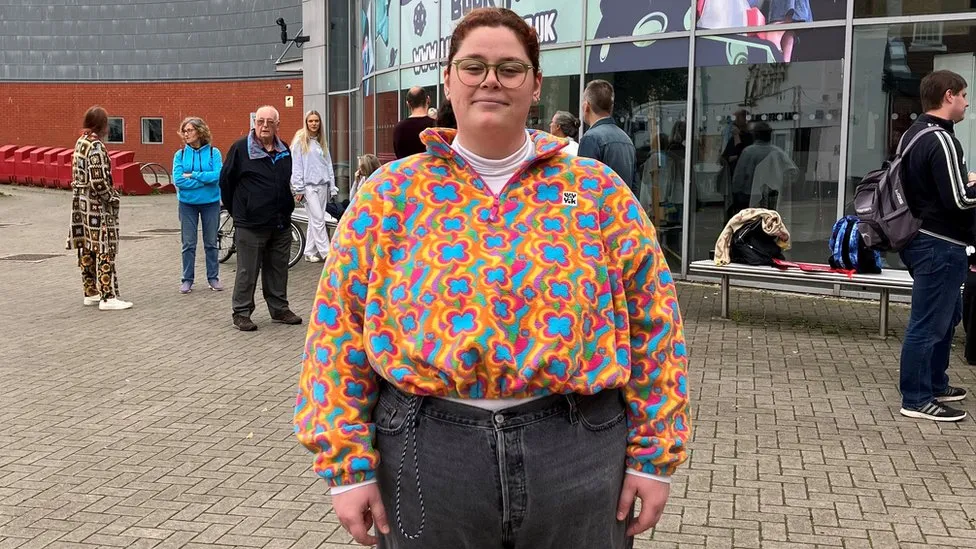 More than 150 people have lost their jobs as a result of the closure and it is feared the facilities might not reopen for a year.
Aspire's decision has come as a shock to council chiefs, who say they had an agreement in principle for the charity to continue running the services until September 2024.
A council spokesperson said: "The council was extremely disappointed by the decision and is doing everything it can, including continuing to look for an alternative provider.
"We worked with Aspire to try to support them in particular committing to the financial support that they requested, of over £1.5m since 2019 but despite this, the trust did not feel it was able to continue.
"We will continue to look for solutions and hope to secure the service's long term future, and explore whether any facilities can be reopened sooner."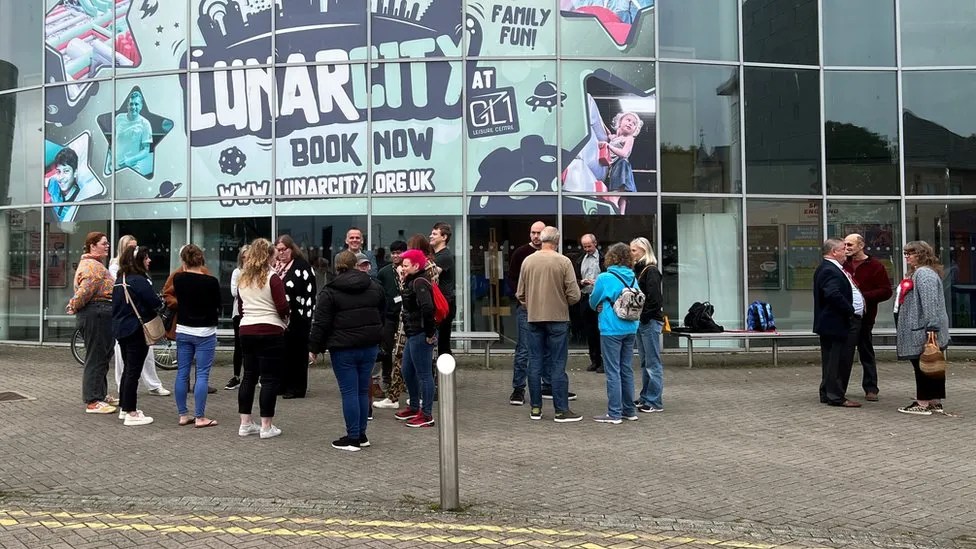 The Aspire Sports and Cultural Trust Board said it had reached the end of its 15-year contract.
It is understood the trust did not believe it would be able to continue to operate even with significant additional council support.
Financial pressures caused by the coronavirus pandemic and the more recent rise in utility costs had left it struggling to continue.
'Residents deserve answers'
Councillors are now calling for an extraordinary general meeting of the council to discuss the closure.
Liberal Democrat councillor Jeremy Hilton said: "The next meeting of the city council is not due to be held until 16 November.
"That is simply too long to wait for councillors to be able to quiz the Conservative administration about what has gone wrong.
"The residents of Gloucester deserve answers and cannot be without these facilities for a year."
And Labour's parliamentary candidate Alex McIntyre said: "We want to see this facility and Oxstalls Sports Park taken back into council control until a long time solution can be found."