Anti-abortion protests can no longer be held directly outside specific health clinics in Northern Ireland where abortions are carried out.
New laws creating "safe access zones" stopping protesters from gathering at the buildings have come into effect.
The legislation was passed at Stormont in 2022.
It is illegal for people to be "impeded, recorded, influenced or to be caused harassment, alarm or distress" within the areas.
It is a criminal offence, punishable by a fine of up to £500.
Eight zones are now in place across all five health trusts.
The zones can cover between 100m (328ft) and 250m (820ft) from entrances or exits of designated premises.
Locations for the protected premises are:
Southern Trust – Craigavon Area Hospital 100m
Southern Trust – Daisy Hill Hospital 130m
Belfast Trust – College Street 130m
Belfast Trust – Bradbury Wellbeing and Treatment Centre 150m
Northern Trust – Causeway Hospital 100m
Western Trust – Altnagelvin Hospital 100m
South Eastern Trust – Lagan Valley Hospital 100m
South Eastern Trust – Ulster Hospital 100m
The zones do not apply to private properties.
Public signage will highlight the legal requirements at each zone.
Under the legislation, police have powers to intervene in cases of harassment, obstruction or interference with anyone attending a clinic.
The Police Service of Northern Ireland said it had been preparing for the introduction of the zones.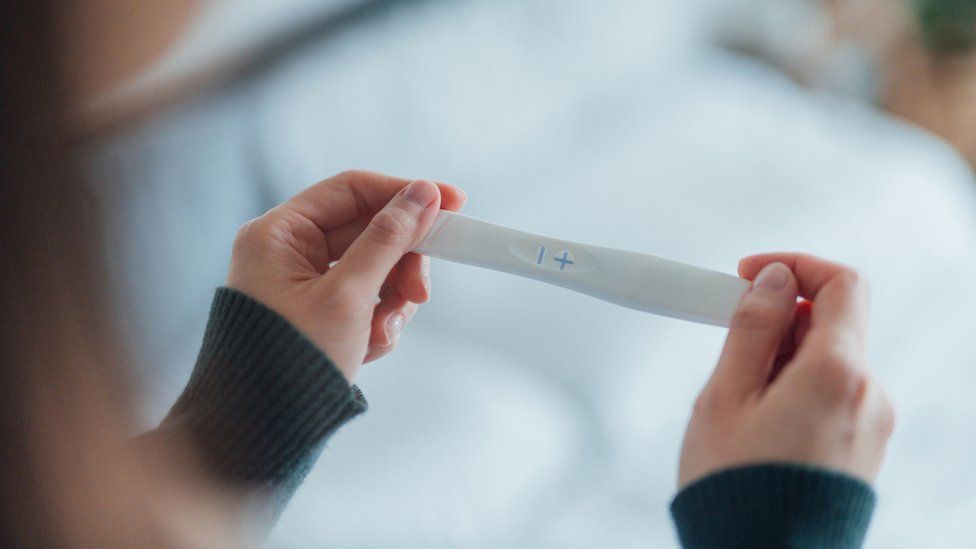 Supt Amanda Ford said the law "seeks to balance the right to peaceful protest with the rights of those wishing to access services safely".
"We will be policing this with the 'Four Es' approach of engage, explain, encourage and enforce if required.
"We would expect that persons will respect the zone, to avoid any requirement for police action, which may lead to an arrest."
In England and Wales, similar legislation passed its final hurdle in Parliament in 2022, but has yet to take effect.
The Scottish Government has also signalled its intent to put in place such measures.
The government in the Republic of Ireland also approved the introduction of similar legislation in 2022.
Stormont's legislation, developed by former Green Party assembly member Clare Bailey, was delayed from becoming law after the attorney general intervened.
However in December the Supreme Court ruled that the bill did not "disproportionately interfere" with protesters' rights.
In 2019, MPs passed legislation to decriminalise terminations in Northern Ireland, during a period when Stormont was suspended.
Last year, the Northern Ireland Office commissioned a permanent abortion service for Northern Ireland, which was also delayed due to the current Stormont deadlock.